Seattle Children's Hospital
As our primary sponsor and partner in the Seattle area for over 26 years, this world-class hospital and research center has demonstrated exceptional support of children and families through support of numerous classes and programs on many health topics. We are ever thankful for their continuing partnership with our classes and talks.
Lucile Packard Children's Hospital Stanford
After seeing our classes in 2003, Lucile Packard asked that we bring the classes to the Bay Area and have been sponsoring and managing the classes there ever since. Their superb instructors have now taken the classes to several counties in the region, and our program has been a huge success thanks to the incredible support of the administration of LPCHS.

PeaceHealth
PeaceHealth is a not-for-profit health care system with medical centers, critical access hospitals, medical clinics and laboratories located in Alaska, Oregon and Washington. They have become our community sponsor for the very first Bellingham, WA, classes starting March of 2016. We are thrilled to be starting classes there and hope for a strong partnership to continue.

Annie Wright Schools
Since 2005, Annie Wright Schools has been our partner and host for classes at their school in north Tacoma. We are extremely grateful for their continued support in bringing these classes to the communities of south Puget Sound.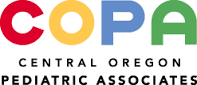 Central Oregon Pediatric Associates
For our first venture into the state of Oregon, COPA has been hugely supportive of our classes in Bend, Oregon, since April of 2013. With their superb coordination and hosting, it has become so popular that we are looking at twice yearly classes.
Doernbecher Children's Hospital
We are extremely happy that Doernbecher of Oregon Health Sciences University has teamed up with Legacy's Randall Children's to bring our classes to Portland, OR, for the first time ever in January of 2016. We are hopeful we can continue a successful partnership with them in the greater Portland area in the years to come.
Virginia Mason – Bainbridge Island Medical Center
Since 2002, we have been happy to offer the classes to the Bainbridge and greater Kitsap communities under the generous sponsorship of the Virginia Mason clinic in Winslow. The VM/BIMC staff have been steadfast in their support and great local partners for the classes.
Randall Children's Hospital – Legacy Emanuel
Our very first classes in Portland, OR, in January of 2016, were supported through the ground-breaking joint sponsorship by Randall and Doernbecher Hospitals. We look forward to working with Legacy Emanuel to continue these classes in their community.
Overlake Hospital Medical Center
Through their cooperation with Seattle Children's Hospital, Overlake Hospital has been our supportive sponsor for classes in Bellevue, WA since 2011 and is our second most offered venue for classes. With their partnership, we are able to provide classes conveniently for the every-growing communities on the east side of Lake Washington.
Becoming a Partner
Great Conversations provides programs to communities through the generosity of our partners – hospitals, pediatric or other health care practices, schools, and community organizations.
We have several levels of partnership to bring programs to a community as often as annually to several times a month. We can work with you to design a partnership that best fits your interest.
Our classes for preteens and families are each 4 hours of content which is typically divided into two part sessions which we can give a week apart, over a weekend in two parts, or even in a single weekend day.
To bring a Great Conversations program to your community, we ask Partners to provide:
Provide a comfortable venue with adequate lighting, parking, and accessibility along with a simple snack for participants.
Share the event with the larger community or network. Great Conversations does not provide private events.
Use an already existing community education network or otherwise promote the classes to the community through neighborhood schools, medical clinics, or other community organizations through advertising, email, newsletter or other methods of reaching out already in existence for the Partner.
We ask that a single class offering have 20-70 families attend.
Partners may invite other Community Sponsors to support the costs of bringing Great Conversations to the community.
Great Conversations provides:
Access to our registration system and registration team
Handouts and materials to teach the class
Experienced Great Conversations instructor
Evaluations of the classes are summarized following the completion of the class and provided to Partners
All registered preteens are provided a copy of our book, Will Puberty Last My Whole Life?
Licensing:
A Partner that wishes to establish the classes within their area and expand them to other neighborhoods might undertake managing the program themselves under a licensing agreement with Great Conversations. In that case, the management of the logistics of providing the class could be provided entirely by the Partner with technical assistance, orientation of the teachers, and general oversight by Great Conversations throughout. Our current licensee, Lucile Packard Children's Hospital Stanford has expressed their willingness and enthusiasm to discuss their experience with others if interested.
Interested in becoming a partner? In bringing the class to your community? Contact us at: info@greatconversations.com to begin the conversation.